Associate Professor of Business Education
Lynn PI
Associate Professor of Business Education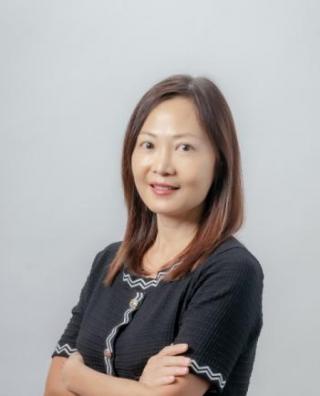 Academic qualifications
PhD 1992 Georgia State University, Finance
BBA 1987 Central State University, Marketing
---
Academic And Professional Experience
Adjunct Associate Professor of Finance, Hong Kong University of Science and Technology, 2006 – present
Executive Director of Certification, Institute of Financial Planners of Hong Kong, 2003 – 2006
Senior Manager (Management Consulting), Management and Executive Development Centre, Hong Kong Polytechnic University, 2001 – 2003
Assistant Professor of Banking and Finance, Open University of Hong Kong, 1999 – 2001
Associate Professor of Finance, California State University at Hayward, 1992 – 1999
Academic Director (Hong Kong MBA Program), California State University at Hayward, 1995 – 1999
Visiting Assistant Professor of Finance, Hong Kong University of Science & Technology, Jan – Dec 1997
Visiting Associate Professor of Finance, Georgia State University, Jun – Sept 1995
---
Publications
"The Performances of U.S. International Funds during the Asian Financial Crisis", (with Kam Chan and Louis Cheng), Academy of Accounting and Financial Studies Journal, v8, No 2, 2004, p. 35-52.
"Predicting Mutual Fund Performance: A Portfolio Commonality Approach", (with Louis Cheng, Larry Guin, and Kam Chan), International Journal of Business, v8 (1), 2003, p.63-85.
"Genetic Algorithm, Learning, and the Dynamics of Corporate Takeovers," (with Tom Noe), Journal of Economic Dynamics and Control, 2000, v24, p.189-217.
"Are There Hot-Hands Among Mutual Fund Houses in Hong Kong?" (with Louis Cheng and Don Wort), Journal of Business Finance and Accounting, v26 (1/2), 1999, p.103-135.
"Cointegration of International Stock Market Indices," (with Ray Chou and Victor Ng). Proceedings of American Statistics Association annual meetings, 1994.
"Corporate Control and Bank Efficiency," (with Stephen Timme). Journal of Banking and Finance, 1993, v17 (2/3), p.515-530.
---
Pensentation
Western Finance Association, 1993, 1996
Financial Management Association, 1991, 1993, 1994, 1995, 1997
Financial Management Association International, 2000
PACAP Finance Conference, 1997
Midwest Finance Association, 2000
Southern Finance Association, 1991
Eastern Finance Association, 1991
Asia-Pacific Finance Association, 1997
North American Economics and Finance Association, 1994
Conference on Efficiency in Financial Services Industry, 1992
---
Professional Qualification And Service
CFP, Institute of Financial Planners of Hong Kong, 2001
Technical expert, ISO/TC 222 (personal financial planning), 2001 – present
Delegate of Hong Kong SAR, ISO/TC 222 (personal financial planning), 2001 – present
Member, founding executive committee and certification subcommittee, Institute of Financial Planners of Hong Kong, 2000 – 2002
Honorary advisor and exam board member, various finance and financial planning programs of HKU SPACE, MEDC of HK PolyU, and OUHK LiPACE, 2001 – present